Hits: 132

This Grinch Takes More Than an Inch of My Gratitude!
Hits: 798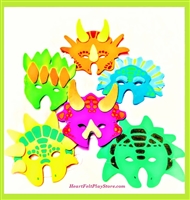 Exploring all things dinosaurs seems to be most pre-K to early elementary kids favorite learning theme.
No Non-cents Nanna once included of dinosaurs pieces parts in her  Heart Felt Play Store Collections.
Hits: 199
Farm animals are so much fun to learn about. I love to gather farm animals for sensory play boxes and busy bags.
Those of us who are interested in stimulating the minds of young children, like me, the No Non-cents Nanna's Heart Felt Play Store collections will keep kids focused on learning while having fun.