Hits: 230
Have you ever wondered what it would be like to "get rich quick" with an online store?
Me too!
But I am enjoying every little step I took to re-open shop at my new url location. And I did it! My new online shop is now open for business. HeartFeltPlayStore.com.  If you chose to visit and buy today Here is a 10% discount CODE for you: NNN10%
I will share in this post with you a few details from the admin side of my  This is not a tutorial.
Setting up or just moving an online business is a lot of work. Successful businesses make it look easy as 1-2-3 for their customers. If it was not easy to shop at a store no one would want to go back. I am grateful for the tools that Volution offers for my new store location's success.
Rarely do we shoppers think about what goes on behind the magic of setting up an online store or even a brick and mortar store. So I thought my No Non-cents Nanna followers might like to get a glimpse of the work I am doing to move my Heart Felt Play Store from one E-commerce Platform to another one.
My first tough choice was to analyze numbers.
Uh oh! Something is broken. I had better fix it.
As a business owner, I made the choice to move shop to a new platform: Volution
Volution is incredibly professional and supportive. However, I still have a lot to do to set up a whole new online store.
Computer Language is a Foreign Langue
Follow along with my pictures: yeah, it used to look like Greek to me, too. I can't wait for you to see the results when I open my new online doors for Heart Felt Play Store. I hope I will have made it easier for you to shop than it was before.
Making Good Choices
Hire a professional graphic designer to make everything look very professional?
Learn more computer skill and most of the graphics and images by myself.
My Choice:
I want my online store to keep that old-fashioned personal service feel for my customers and keep csots as low as I can go.
I do not plan on ever hiring employees other than family to work for me: I do not plan on becoming a high powered multi-million dollar corporation. I plan on staying small, yet, profitable personal customer service from myself or one of my family members or student study program assistant.
Some say to make your store look like a million bucks big company.
WHY?
Golly, gee-whiz. I believe in being transparent and honest.
My Heart Felt Play Store inventory is 'warehoused' in a spare bedroom. ( Great income tax deductions for those who do business legally.)
I want to save my customer as much money as I can without falling into a financial hole my self.
I take all of my own photos. ( Other online store use stock photos.)
Nothing Glamorous About this Elephants Photo Shoot.
It was a nice sunny day so I drug the white tent tarp outside on my patio.
There was a breeze was a challenge.  Then the neighbor kids were running around barefoot with squirt guns.
This is what it looks like when I am trying to capture "the look" I hope for.
Only YOU know what was going on when I shot this elephant.
So, it is not perfect like a professional photographer would have created, but, I saved my customers money by doing the work myself.
Note: My later father was Ken Rene', an amazing professional photographer. (I remember how meticulous he was and how much time he took to do his professional work. Personally, I do not want to take that amount of effort as I want to keep my store small and hands-on personal for my customers who still want fashioned service from  a real live person..)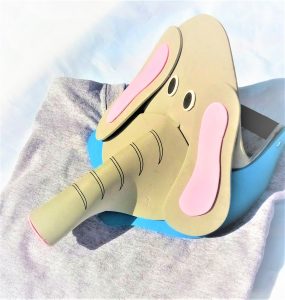 Grateful for My Local Post Office
I picked a box full of this and that to haul a block away to the US Post Office. The box had to fit on my new four-wheel walker.
Yes, the founder and owner of this online store walk from her apartment too mail packages from the USPS Post office. And why not? It is good exercise and a whole lot less money than using the big delivery companies.
Note: My HeartFeltPlayStore.com has inventory psychically at my home-based business location, unlike many online stores who drop ship from Asia. I want my Mommy customers to feel reassured that I have personally mailed their 5 year old's dinosaur birthday favors will arrive by ground within a week of ordering; not "A Slow Boat  From China," 6 weeks late.
The postal workers behind the counter are so nice to me whenever I exclaim, " Help! I need some packaging solution ideas! Every one wants FREE shipping., but, I guess you 'mailmen' want your paycheck, too!".
Good Things to Know About the Cost of Shiping:
I know, I know, Amazon has taught us to expect FREE SHIPPING. But, that FREE Shipping we want may not be all that transparent. And, there may be costs you never thought about. No Non-cents Nanna is going to spill a few of the beans on postage stamps and delivery services.
Nobody Delivers for FREE!
Every delivery company expects to be paid for their service. Someone ends up paying the bill somewhere and somehow. It may not look like it, but the customer is really paying for their order to be delivered.
FREE Shiping is a marketing gimmick.
Merchants can offer to cover postage and handling fees when they have sold enough to absorb the cost of shipping without going broke. When moms, dads, and teachers buy from me they can purchase in small quantities versus a gross or a dozen. They may pay a tad more than the drop shipper who is getting goods directly from an unknown manufacturer in Asia. But that is not what this post is all about.
The United States Postal Service is my favorite way to mail a package.
One of my favorite postal clerks ( the guy who puts up with me so well) pointed out a few huge bank breakers on my sample product boxes. I prefer to mail orders in a bubble wrap envelope. But, I have some of the cutest animal beanies and hats that have no choice but to be mailed in a cardboard box.
The box is where the price of shipping goes up, especially when I have to add crumpled brown packing paper. So I made an executive decision to bundle basic tee-shirts that color coordinate with the animals hats instead of packing materials.
Besides., what mom has the time to run all over town trying to find a color-coordinated Tee-shirt to go with a dinosaur tail or maks as an example?
Playing Post Office: Mock Orders
Uh oh! That does not sound right!
The postal clerk and I  put in 2 tee-shirts and 2 zoo animal beanies in a box.
Bundling a crushable beanie or visor with a tee-shirt gives the customer more bang for their buck especially when they spend at least $39 to get my FREE SHIPPING offer.
Sticker shock! I added one little thing making my 3-pound box go over the 3pound mark to 3.1 pounds. I thought "No big deal." until the clerk kindly pointed out, " Going over the fraction of that 3-pound mark adds over a $1 to the shipping price tag. You will be charged now for 4 pounds!" 
YIKES! And just WHO wants to pay $1 more? 
I do have a postage scales at home. Before I complete every product page I have to carefully weigh every item ( about 250 products) with the envelope or box and the stuffing.
Since my scales do not work with magic there will be no guessing games on the weights that will overcharge my customer who is paying for shipping.
Priority Mail envelopes and boxes are sort of FREE from the post office. The cost of the box is included in the price to mail. Not all sizes and shares are at the Post Office, but I can order then from USUS on-line. ( I have to plan ahead for the size and shape I need. I have a large inventory of bubble wrap mailers.)
THE ZONES!
Here is another little tidbit about shipping; THE ZONES!
I will be mailing from Colorado Springs, Colorado. ( I only sell to customers in the US) The further away from me that my customers mailing address is, the higher the price to ship. When guesstimating we always calculate from Denver to New York City for about the priciest postage..
We ask? " So how much will the postage cost?" The answer is, " It all depends."
My postal clerk gave me the USPS website to help calculate all the dollar and cents numbers. So I can offer my customers a guesstimate on how much overnight shipping will cost those who wait until the last minute to order. ) That happens to all of us.)
I still have to check this out, but I do believe that all of these shipping cost craziness will show up on my Heart Felt Play Store for customers to see for themselves if they want to pay an extra few dollars for faster delivery or not.
WHY is the new Heart Felt Play Store Opening Until June 1st?
Did you know that everything, more than what customers see, has to be entered into individual admin pages?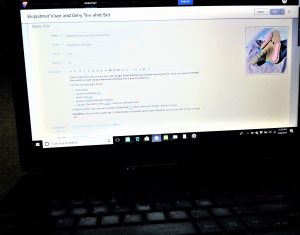 OOPS! I found a mistake. I am so glad I have not PUBLISHED yet. I know all too well how many typographical errors that I can never live down online.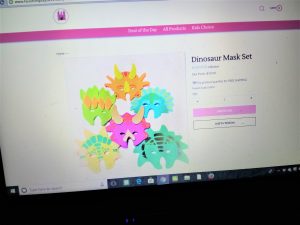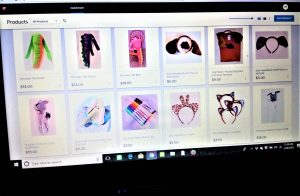 Disclaimer: this post is meant for entertainment purposes. It is not meant to be a tutorial. I already have some good basic computer skills in my No Non-cents Nanna tool belt. For the most reliable information for those who are dreaming about an online store of their very own, I recommend contacting Volution directly on how their support system works.