Fun Felt and Fleece Kids Crafts for Sale Colorado Springs
Hits: 60
Did you know that the No Non-cents Nanna makes fun stuff for Kids? See my preview of soft, squishy and colorful mini pillows and draw strings bags; felt dolls with clothes and more I made wen I first decided to open a little store. Pre-school teachers will want to connect for theri calss room needs.
Wow! No Non-cents Nanna's crafting has come a long way from this now updated post. (5/15/17) Is this post ever out of date! A short time after this post announcing my apearance at a local event I started my on-line store on Shopify. https://no-non-cents-nanna.myshopify.com/
I still hand crafted some of these fun pillows and a few may even be packed in abox getting ready for our family move.
Since you made it to this post why not take two minutes to check out waht I am selling on-line in No Non-cents Nanna's Heart Felt Play Store.
No Non-cents Nanna's Craft Show Preview to inspire you.:.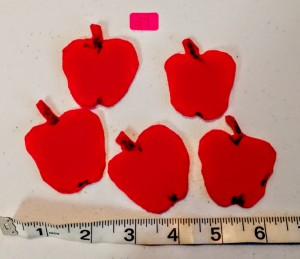 Please note many products are hand made by Malika Bourne then suplimented with manufactured fun favorites
Quantities are limited and not guareented to be available for long.
You may request to order if sold out.
To LIKE No Non-cents Nanna / Colorado Springs on Facebook. Click HERE. Then PM No NOn-cents Nanna requesting a discount coupon code.
Related posts you may also enjoy about Finger Plays:
Working in Early childhood Development and Finger Plays for Hand in Hand
3 More Good Reason Finger Plays are Good Ideas for Little Kids
More Good Reasons to do Finger Plays with Kids
This Malika Bourne the No Non-cents Nanna encouraging you to "make good choices."