Hits: 258
Won't you join us on a very short Dinosaur Hunt at Heart Felt Play Store?
Just for fun the No Non-cents Nanna explores the back yard with her compass and binoculars to make an amazing discovery hiding in the bushes: dinosaur tails. YIKES!  Enjoy the short video below.
If dinosaur tails weren't a big enough find, now, No Non-cents Nanna has discovered freshly hatched Pterodactyl Wings and Dragon parts: Click the link  to share the new dinosaur discovery that flew in …then few out…OH NO! Our Dinosaur parts are getting hard to find from our suppliers…making way for other toys…Click HERE to view what few dinosaur parts are still hanging the catalog around in our home based Heart Felt Play Store 
Don't see want you want? Start the conversation by email
HeartFeltPlayStore@Gmail.com Subject; MORE Dinosaurs.
Almost NO More  purple dinosaur parts!
Click HERE to explore Heart Felt Play Store…grab a green dinosaur tail while you can…going..going… we can't get them any more…Feel free to email us. Subiect: Where have all the Dinos Gone?: We will update you on our Dinosaur Hunt findings and promise not to sell your info.
HeartFeltPlayStore@Gmail.com
Heart Felt Play Stores unique collection of dragon/ dinosaur parts not only came in purple, but red and red OH MY!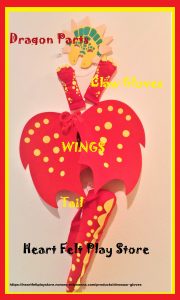 HeartFeltPlayStore.com Explore Heart Felt Play Store for more dinosaurs and other fun collections kids love.
Dinosaur tails, dinosaur masks; dinosaur excavation kits; jungle safari hats…and more…
Note: HeartFeltPlayStore.com moved to a more secure location. Please click HERE to go to an active catalog link
Heart Felt Play Store does still have a supply of our best seller- we hoarded these dinosaur masks fora rainy day.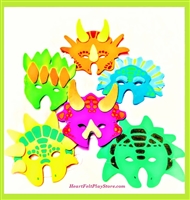 All good things must come to an end…one day…
The last of our hand-crafted dinosaur caps are on final close-out at Tantrums Resale In Colorado Springs, Colorado…very very cheap…along with other Heart Felt Play Store Final Mark-downs on Hand crafted. just in time for Halloween bargains.
Tantrums Resale is the Local Pop Up Spot for e-commerce shop HeartFeltPlayStore.com Malika Bourne the No Non-cents Nanna often POPs In to read story to the kids or offer a free craft and more…
511 N Union
Colorado Springs, Colorado 80909
Heart Felt Play Store Promo Video- have you seen it yet?
In this video you will learn about No Non-cents Nanna WHY?
You will also get a sneak peak at Tantrums Resale kids modeling some of the HeartFeltPlayStore.com product on SALE.