Hits: 248
Pets are cute and a cuddly and offers children opportunities to learn responsibility and to calm themselves. Most children dream about having a pet of their very own.
My post today will pull together a few of my favorite on line resources for pet lesson plans and free printable work sheets. I will also give you my very favorite resource of where to buy pretend pet products without buying a live pet for the class room.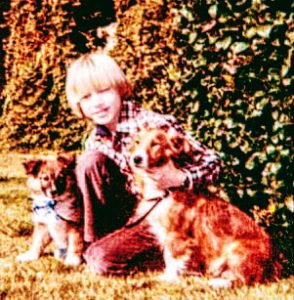 The subject of pets is a wonderful attention-getting tool for kids to learn science, math, reading, writing.
A Pet Party themes is fun for the kids. But what busy mom has time to look though every PET related board on Pinterest?
Do you have  the time to drive all over town to six stores looking for puppy dog or kitten busy box items you saw 3 weeks ago? Only to discover your should have bought the popular before they sold out. The very thing has happened to me…I missed buying the last Cabbage Patch Doll  in town in 1982… I won't talk about the disappointment of my little girl.
Look Who's in the Dog House Now
Let's face it, the school supply stores have very nice products,but, what typical teacher has the budget to buy everything they really want for the class room? They don't…so they made do  as best as they can with inspirations for other teachers.
Sure, home school parents and teacher can buy a gross of plastic bugs when they only need a dozen.
Well, that is why No Non-cents Nanna is here to help you. I am going to direct you to my growing e-commerce store 'Ears, Nose, Tails Category  HeartFeltPlayStore.com
Explore the Store.
I hope you will be you will be inspired. Feel free to use the Wish List so I know what are the trending themes. No obligation.
Questions? Need ideas to pull everything together on a shoe-string budget or a sky-is-the-limit budget? Email Heart Felt Play Store owner, Malika Bourne at HeartFeltPlayStore@Gmail.com i will give you suggestions and even direct you to another store if I can not help you.
What? Great-Grandpa had a pet in the olden days?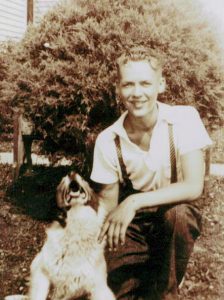 Kids need more sensory learning than a just a work sheet that won't cost teachers or home school parents an arm and a leg.
The link to my favorite resource for sensory play is a growing e-commerce store.– I own it….shameless self promotion. Click HERE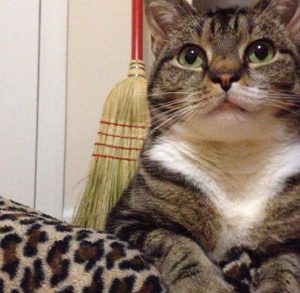 Free Resources for Lesson Plans About PETS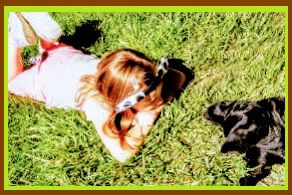 Animal / Pet Finger Puppets…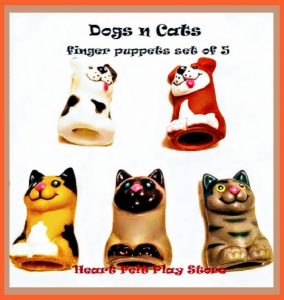 …are small enough for a busy bag to carry in your purse, Mom.
Finger puppets are fun to use for finger plays; sorting and counting.
Dividing up a set of finger puppets for 2 to 3 children to share turns leading a song or chant about an animal at circle time helps build confidence.
Email HeartFelPlayStore@gmail.com      http://www.heartfeltplaystore.com/
Feel free to inquire about finger puppets and more for your child or your classroom during the transition to our new site if you don't see exactly
what you want. I will personally see what I can do to help you.
On-line Resources by Early Childhood Teachers
Where Do Pets Live?
Some pets live in our homes and sleep with us in our beds.
Some pets live in a cage, Other pets may sleep in the barn.
Isn't this Barn Party Favor box adorable? Perfect addition to a barn yard party. If teachers would like to use this cardboard box in the class room…you know the trick to preserve it don't you?…Laminate!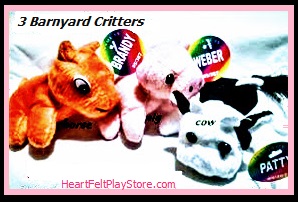 Plush Animals
Stuffed animals are perfect for children to learn about pets and other animals.
Below are just a few resources who share important reasons a soft toy with a friendly face is beneficial to children's learning experience.
Note: I do not own the copy right to the images in the links above they are well worth viewing.
Pictures of Pets and Pet Theme Parties and Play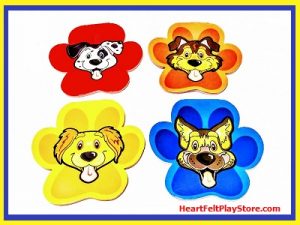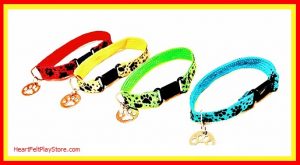 For wonderful picture of pets check out Martha Stewart' Pinterest board titled PETS Click HERE
The perfect Pet Party in Pictures Click HERE
Role Play About Pets
Children imitate what they see the grown up do. They explore their small world by role playing. Teachers call dressing-up and role playing dramatic play.
Whether at home or at school children love to pretend they are different people in their lives, community helpers and even animals.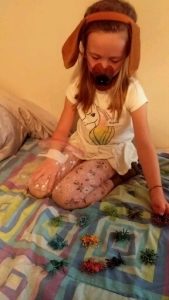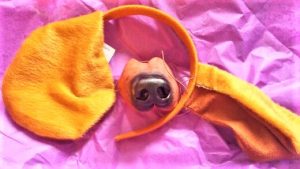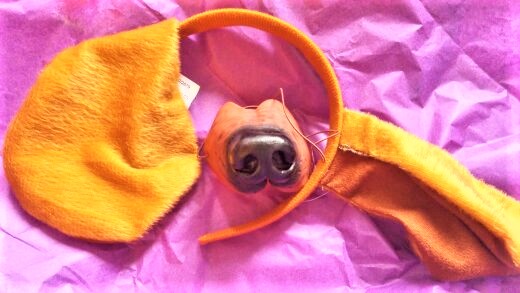 Now  days there are oodles of resources for free lesson plans…that is so cool! I shared a comparatively small list above.
But, the challenge is to find resources to support the sensory needs out side of running off work sheets remains a challenge unless you want to buy a gross of  the many things on your wish list. – My solution was to start up an e-commerce store where I can break up learning tools into smaller units.
But, way back when I was working in early childhood education as 2nd job, I was at the library weekly to find resources for ideas on kid's favorite learning themes.
Then I scrambled to find objects that the children could touch and feel. I paid for supplies out of my own pocket because I was passionate about teaching.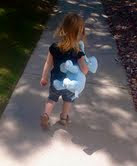 When I worked at my nursing jobs I open had some little toy in my pocket to distract my little patients from some not so favorite procedure.
Since I knew so many fun kids songs I open sang to my Pediatric patients about animals.
I am getting older and I'm a SAHM of a disabled adult child. I missed all the aspects of preparing for a fun theme then offering my lessons to the children.
So I started a little e-commerce shop from scratch. I add product little bit by little bit on a shoe string budget.
My HeartFeltPlayStore.com is growing. Won't you grow with us?
Pet Party Favors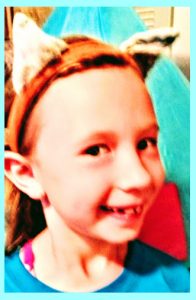 "Every body wants to be a cat…."
One of my older grand children…no names revealed…was obsessed with the movie The Aristocats. She love to sing the song, "Every body wants to be a cat…."
One day she tried to convince me she was a real cat.
She meowed instead of words.
She crouched on the floor on all fours like a cat.
She licked her 'paws" to clean her face.
She was imitating something important to her. I played along with her fantasy.
When it was time for lunch I poured milk in one bowl and fish crackers in another bowl. Then I set the 2 bowls on the floor.
"Here Kitty, Kitty, Kitty…here Kitty, Kitty!" I called.
The cat-girl pounced as much like a kitten as she could. to her surprise her cat lunch was exactly where a cat's lunch should be.
Our Kitty-Cat-for-a-day licked her paws to clean her face. Then she dipped her face into the bowl trying to lap up milk and put fish crackers in her mouth like a cat.
"Meow. Meow, Meow."
I patted our cat on the head and scratched behind her ears. " Nice Kitty. Now eat your cat food or you will be hungry."
"Meow…Meow…Nanna, do I have to be a cat anymore? I want to a girl or ballerina, now."
.
 Thanks for stopping by. And as I always say, " Make good choices, every body."
Malika Bourne the No Non-cents Nanna
The End