Hits: 103
Girls and boys alike love watching the trending kids movies then dressing up like the characters.
A number of those popular movies have Mermaids and Mermen. Of course the kids want to act out swimming like fish. I wonder what will be the trending Halloween costumes for kids this years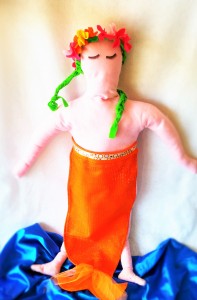 Swimming with a mermaid tail currently on the market comes with risks needing a certain level of swimming profeciency. In reality many kids only want to pretend. That is why Heart Felt Play Store makes mermaid aprons
.The meramid tail aprons in this updated post have sold out and will not be repeated. New styles are coming soon…to Heart Felt Play Store (Will negotiate special orders when given 30 days notice.
Some Heart Felt Play Store Mermaid tails are fancy while the not so fancy ones are by far less expensive for the budget minded families. The plain mermaid tails are in fun bright colors with sheer fronts with tulle fins with felt backs. The tails tie in the back so one size can fit more sizes.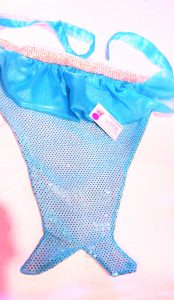 QUESTIONS:
1.Can girls or boy swim in these mermaid tails?
Answer: NO! Nanna wants you to be safe!
2. Why can I pull the mermaid tail over my feet?
Answer: Nanna wants you to be safe. They are made in a variety of sizes and colors for fun. The tip of the tail should be higher than the ankles so no one trips and falls.
3. Why are the mermaid tails made into aprons. Can I cook in them?
Answer:  NO! No Non-cents Nanna makes mermaid tail aprons strictly for dress-up and dramatic play. Lets allow the kids to imagine without giving them the idea they can swim like the fish: get them swimming lessons to swim better and these tails to play dress-up.
NO! Don't cook in them. They will get dirty.
4. Why the apron that ties in the back instead of a skirt?
Answer: Kids come in different sizes and shapes. The right length apron will accomodate most sizes girls or boys from very thin to the larger size. Playing dress-up with our friends should be fun, not tearful because an out fit doesn't fit. wouldn't you agree, mom and dad?
5. What colors are available?
Answer: Heart Felt Play Store has mermaid tails in a varity of colors and sizes, but stock is limited. Yellow, orange, pink, green, blue.
6. Prices: VARY
The mermaid tails  prices vary according to cost of materils used.
The prices vary depending on the materials and time it took to make. The sparkeling pink and blue-YIKES! I won't use that material again. It cuts the thread so I had to sew it all by hand. It took FOREVER! is seemed.
As I worked with each,the simple to the more elaborate I figured out ways to cut my time. I also discovered what materials were better to use. the most popular colors and fabric tend to sell out fast and do cost more.
Have you seen the price of ribbon? YIKES! a yard can be more than the fabric!
Nanna is proud to say, "I buy on sale. I tried to buy remants for big savings for us all. The only problem is, I can't ever make very many of one color. That make most dress-up clothes unique."
The mermaid tails on sale will be the lowest prices Heart Felt Play Store will offer EVER. Unless a fabulous money saving sale on fabric come my way. I promise to keep prices as low as possible for young families with children. I buy as CHEAP as I can.
7. Fabric: Nanna tends to use felt as the backing. It is very cost effective way to keep little legs from itching from the pretty looking fabric that itches. NO FUN to itch! Yes. You may hand wash my mermaid tails.
---
For inspiration for Under the Sea/ Hawiian Tropical and Pirate events; parties; celebrations check out my Pinterest boards:
Under the Sea https://www.pinterest.com/nononcentsnanna/under-the-sea/?etslf=6429&eq=un
Pirates ARG! https://www.pinterest.com/nononcentsnanna/pirates-arg/?etslf=4641&eq=pirate
Moana dress-up and craft ( includes a few Lilo and Stich) https://www.pinterest.com/nononcentsnanna/moana-dress-up-and-crafts/?etslf=5933&eq=moana
Check out these updated posts:
The Movie Moana Inspires So Much Fun
Not So Creepy Pirate Dress-up Clothes
Pirate Costumes and Real People with Disabilites
Check out Tropical Island Collection for Kids in the Heart Felt Play Store Catalog.
Where can Heart Felt Play Store Products be Purchased:
At this time, the No Non-cents Nanna has no local events or apearance scheduled in Colorado Springs, Colorado.
 Powered by the Edge of Eternity Networks.