Tag: advertisement for heart felt play store
Hits: 506

Need DRAGON parts and Pterodactyl Wings Parts? We have good news and sad news…
Hits: 295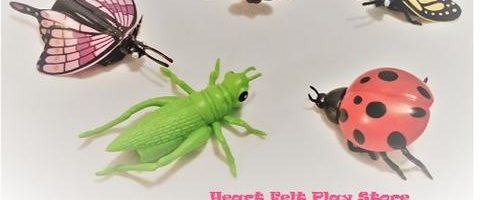 Why would a kids want to play with a busy bag of bugs when he/she can play a video game a parent may ask?
Early childhood educators and pediatric specialists know that the more simple, basic sensory ways a child's the brain can be stimuate the greater the future learning capacity will be
Hits: 90

It is back to school time and we want our kids to have a successful school year. If the facts are a chore learning can be a bore. But, we can encourage learning the facts above and beyond the bare bones minimum with 3 fun ideas.