Hits: 16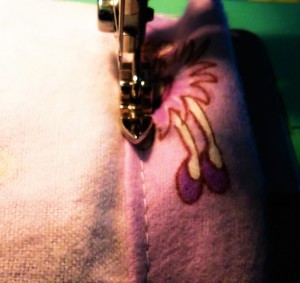 ch_client = "theedgeofeternity"; ch_width = 728; ch_height = 90; ch_type = "mpu"; ch_sid = "Chitika Default"; ch_color_site_link = "#164675"; ch_alternate_ad_url = "https://theedgeofeternity.net";ch_color_title = "#164675"; ch_color_border = "#B0C9EB"; ch_color_text = "#333333"; ch_color_bg = "#FFFFFF";
Yes, a pre-school child can begin to learn basic sewing skills by making dolls clothes.
If you sew or craft with tools in front of your child those tools you use become very curious items.
Most little ones will want to imitate what you do with those very same big very dangerous tools.
Don't worry, This old No Non-cents Nanna does not turn a 4 year old loose with an electric sewing machine or sharp scissors.
Continue reading for where to start basic training for pre-schoolers to learn to "sew" and why.