Hits: 233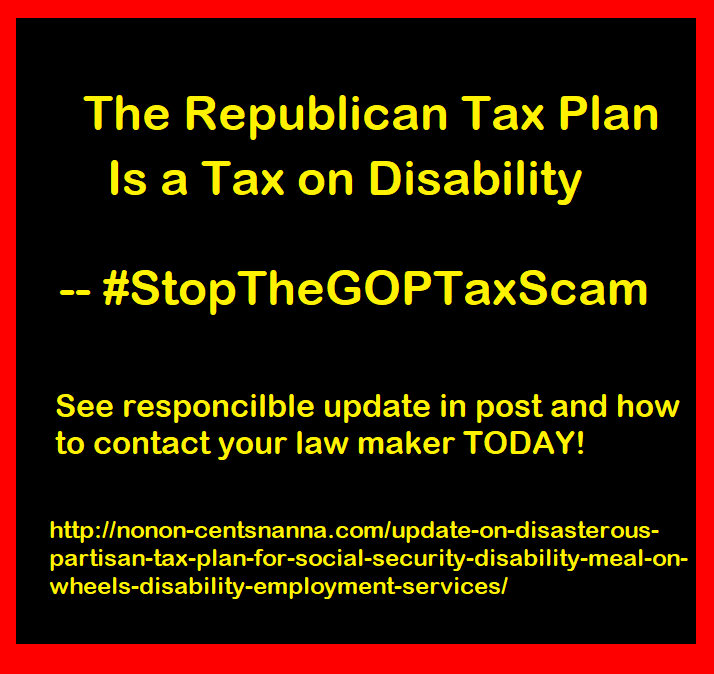 Is is possible that you or a loved one may need SSDI now or in the future? Proposed taxes may be disaterous.
We have paid into the system when our paychecks were issued. We expect benefits to be available, don't we?
Keep reading. You will want to share  #StopTheGOPTaxScam
Well there are still efforts by law makers to make changes in benefits to last case sceanrio benefits for our senior citezens, disabled, and employees who may become.