Hits: 57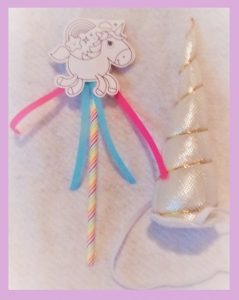 We know that a unicorn is a mythical creature; magic is an illusion and children grow up all too fast.
I say join your sons and daughters in their fantasies every so often. Here are 5 ideas to bring that unicorn magic home at least once upon a time.
There is a big surprise at The End.
1. Did the Unicorn Fairy leave your anything?
Click HERE for Gold Unicorn Horn and Unicorn Wand
Sh-h-h!