Tiny Pink Castle and more for Sale: Not realestate
Hits: 64
Now your drream can really come true if you have been imagining living in a pink castle and you are 4 years old.
This tiny pink castle is just the right size for a pre-school child.: this is NOT realestate.
One wall made of felt.
No floors to clean
No lawn to mow.
Plenty of opportunity for colorful imagination to take place.
This my first pink felt castle. The four year old and I do have plans to craft lavender and light blue tiny felt castles inthe nextfew days , just in time to special orders before Christmas.
Note:Currently I can get orders ready in 7 days or less. But,hurry! These are very popular items with young children this year.
Out of town orders may pay via Pay Pal.Call me to place your order between 10 AM and 8 PM 719-291-4914.
WHY?
I am selling this pink castle ( value $24) for only $16 this weekend at the Craft Show organized by
Pikes Peak BOCES' third annual Craft Fair on November 21st. 9:00 AM to 3 PM
The address: 2883 S. Circle Drive. Colorado Springs,Colorado.
One very short block southeast of the intersection of I-25 and Circle Drive.
Across the street from Hotel Elegante`.

If you exit I-25 

traveling

 northbound, you will turn right at the bottom of the ramp and the school's entrance is your first right.

If you exit I-25 traveling southbound, you will turn left at the bottom of the off ramp and the school's entrance will be your first right.

 Located in the old Gorman School.
There are close to 50 crafters showing this Saturday November 21 in Colorado Springs,besides me, Malika Bourne the No Non-centsNanna (dba More & More.)
If you prefer a grey FELT fortress or a ginger bread house with a cotton blend cookie roof I have one each to sell for $15 and $20 on Saturday.
( I wil take special orders. Call me 719-291-4914.)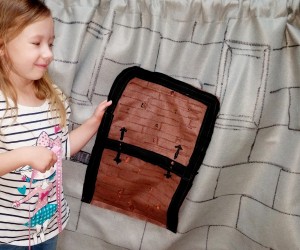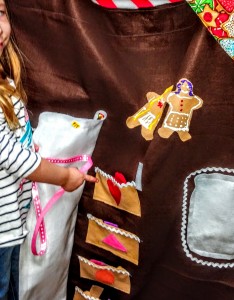 Thses tiny houses/casltes can been tacke to a wall;laid on the floor; or cover a large box as your child wishes.
I made loops for hanging or a "sleeve" to hang on a curtain rod.
Reasonably priced strating at $15 to $30 depending on embelishments and add ons.
YES! I currently have 8 large felt Christmas Tree with 15 to 18 simple shape ornaments completed and in stock.
My felt and fllece crafts are great for busy teachers who love to have sensory items for their young students.
Feel free to call me at 719-291-4914 Mountian Time in Colorado to chat about your need for felt learning tools for pre-school ( early childhood)
.My crafts are simply made to inspire the young child's imagination. Ihave been making hand crafted felt play "toys" for decades, how ever this is the first time I am making FELT my business.
I am Malika Bourne the No Nn-cents Nanna encouraging you, parents and teachers, to,"Make good choices."