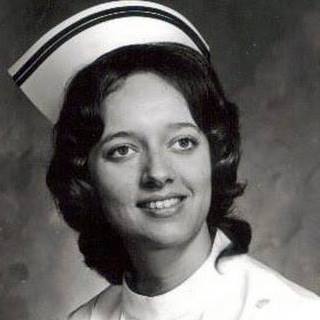 Hits: 210
You may or may not be aware of the fact that the Affordable Medical Care Act in the United States will be changing. Will it be for better or worse? No one seems to know for sure leaving us family members of our most vulnerable loved ones with special needs feeling afraid. I wonder if any one will speaking for the real needs of those who have significant enough disabilites to those secret meetings of the 13 senators working on health care reform.
Who is speaking up for our most vulnerable citizens about healthcare? Any one?
When I was young, I could not understand why my family would need health insurance if we were never sick. Was I ever naive! We all can have wonderful dreams for our living happily ever after futures and faith but Life turns on a dime when we least expect it. Who is really financially, mentally or phsyically prepared to care for an seriously 'ailing' loved one?
My young naiveity is the crux of my concern over the secret AHCA. How many Americans have not expereinced life long enough, either, are not, yet, fully informed as they should be?
I believe too many Americans live complacently. It doesn't affect me so why should I care?
What happens when required inusrnace premiums raise?
I wonder what qualifies Senators to write a medical reform bill? Do they have any experience with medical matters or not?
Will the AMCA be focused on real needs with empathy or solely on numbers? I understand that medical expenses must be cost effective to warrent payment. I understand there is fraudlant billing and fraudlant Medicaid reciepients, too. But, whose opinion qualifies any of us is to be the judge who is the "lazy welfare families" who abuse the state funds?
Will administrative social workers be capable of making medical decisions on who gets what funds? Who will police the state social workers?
Do you wonder about the same questions, too? Maybe you have more questions that no one seems to have answers for? The comments are open to those who register as followers of this blog. (Sorry. registering is the only way to avoid unwanted spam. Read No Non-cents Nanna's Privacy Policy.: your privacy is respected.)
As a former RN working with children with developmental disabilities and now the mother of an adult son with severe Mutiple Sclerosis (MS), I KNOW first hand that unless you have lived with and have worked in medical care most people don't have a clue of how much care it takes to meet basic bodily function needs we all seem to take for granted.
I have to wonder who is providing the  a medically knowledge to these men in those closed rooms.
I have to wonder if the decisions on health care reform are based on real medical facts for the avearage American as well as our most vulnerable population or dollar signs.
I don't know how to plan for the future survival  for my disabled adult son and my aging needs. Who does know?
Rumors and opinions ( informed or un-informed) are not putting our family caregiver's minds at rest. "Wait and see what happens with out input is like hanging from cliff by a thread.
Let's not get distracted with alternative medicine alledging evils of the AMA nor Pharmacuitcal companys. How about saving that debate for another post?
I am  following a discussion on a local closed Facebook group about changes in health care and how it will affect how Colorado families with loved ones with special needs or severe disabilites will be affected by the unknown changes in health care. The  mother of a sweet child with multiple health issues started the discussion asking friends, family and Facebook group members. This mother's post has prompted some interesting comments which i will not share below. Instead I will share the links I researched for potential facts on the secret bill writing commitee.
For those living outside of Colorado, please contact your representative law makers asap.
RB posted encouraging familes to communicate with our Congressmen:
 "Please send your story to your Congress man and ask them to vote no on this health care bill.
Friends and relatives, please write or call the Colorado representatives in Congress and tell them our story and to vote NO on AHCA 2017/American Healthcare Act 2017! Text 'resist' to 50409–they will find your Representatives, and you compose letters that they automatically fax to those reps. It's easy, free and awesome.
Many families are expressing concerns about how we will cover the costs of the medical  needs of our disabled family members and still be able to keep a roof over our heads as well as a have a few minutes of time for taking care of our own basic needs like time  to breathe.
Are concerns over  being de-funded of crucial medical care, and supplies founded or unfounded? I have no certain idea.
I read many opinions on a local closed Facebook group before I realized that I need to stop to do some resarch of my own. I am sharing a few links from my own insuficiant research.
I want YOU the read to research the facts on your own before jumping to any conclussions/ opinions.
Factual comments on my blog post are welcomed.
Realistically no American knows for sure what we are all in for with these health care reforms.
Right below are a few links I initially found to share with my followers. I'm sure there are many more articles to follow in aditition to these few.
We must be informed on what ever facts we can find before jumping to any conclussions about how good or bad these changes will be. Frankly, I am not experiencing any comfort by being left in the dark with the way the bill writers are working behind closed doors.
Links to articles to read:
Below are titles of articles crediting the authors and sources with easy to click on links that I encourage you to read. I debated the order fo these links. then I read:
Cerebral Palsy Didn't Stop This College Junior. Obamacare Repeal Might.Here's what cutting Medicaid could mean for people with disabilities by Johathan Cohn.
I believe the writer of this article hit the nail on the head about the majority of America's faulty beliefs about who Medicaid recipiants are. How our purchased insurance premiums will be affected..well, I still have no clue.. but, this article is focusing on possible cuts in funding for those who are most medically needy… and that could be you or some one you love in the future.
Please read the entire artilce by By Jonathan Cohn by clicking this link: http://www.huffingtonpost.com/entry/medicaid-cuts-disabilities_us_5941d2ade4b003d5948d133f 
---
I wondered about the statements I read in a particular closed Facebook group are really groping for answers. I discovered the answer to be summed up in this following title. Please click the link to read the entire post.
GOP can't explain what their secret bill is supposed to do:
A small group of Senate Republicans won't show the secret health care bill to Democrats, the public, or even many Republicans. And they can't even explain what it's supposed to do.
http://www.msnbc.com/am-joy/watch/chances-senate-healthcare-bill-will-be-kind-small-970083907952 
GOP Senators Still Frustrated With Obamacare Repeal Bill, Still Doing Nothing About It
When the House passed the American Health Care Act (AHCA), its version of the legislation, Republican senators were quick to decry both the bill and the debate that led to it. They said the House had acted brashly ― hatching legislation behind closed doors and then rushing to vote before the public could get a good look at it. Republican senators also said the proposal itself was too harsh ― breaking promises to protect people with pre-existing conditions and taking insurance away from 23 million people, according to Congressional Budget Office predictions.

https://www.yahoo.com/news/gop-senators-still-frustrated-obamacare-194823664.html  
My research did validate what Facbook group members expressed concerns over; that there are no plans for debate on this bill. I don't know about my followers, but ignorance is not bliss. The secrecy scares me.
The US Senate is proposing to cut and cap Medicaid in June. Because of the Colorado Taxpayer Bill of Rights Amendment, Colorado does not have the resources to offset any federal government cut and cap to Medicaid. I encourage those in the other states to check out how caps on funds and or cuts may affect you or you loved ones.
Contact Colorado Senator Cory Gardner about proposed any cuts and cap to Medicaid if you live in Colorado

Washington Office: 202-224-5941
Denver Office: 303-391-5777.
Who voted for Obama in the first place? You may be surprised when you read this:
Click the link to check out the facts.
Research Obamacare and the 1990 Affordable Care Act to get you started researching:
https://www.reference.com/business-finance/many-republicans-voted-obamacare-6d2b7abbd87ad5b2 
Obamacare US.org http://www.obamacareusa.org/get-quotes/?   (not an endorecement of this blog site) 
Healthcare Insurers Plan Rate Hikes
---
Facebook group members are  trying to sort out enough facts to know how to plan ahead for our loved ones medical care as well as our own.
What will be price to pay? What all will we families loose?
Facebook members shared names of some Colorado senators: Senator Cory Gardner,  Senator Michael Bennet,  Congressman Doug Lamborn
When I first intened to write this post I had planned on quoting some very pertant comments. But then, I realized I would have to copy and paste the enitre discussion or the thoughts may be out of context. Instead I gleaned concerns thanks to those Facebook members who inspired me.
The debate has only begun as we have no or very few anwsers to what the healthcare bill will read. Feel free to comment.