Hits: 770
I used to love preparing fun themes for pre-K learning experiences when I was an early childhood educator/ nurse.
Now that I've started a new stage of life, at age 65, and my new small business, Heart Felt Play Store by No Non-cents Nanna, I get so excited about preparing fun products to be sold to busy parents with young children. ( Over age 3).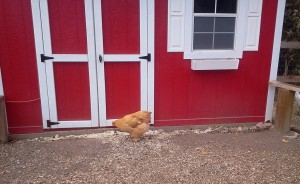 View this short video how my grand daughter Sophie-Do-It plays with some of the farm animal theme stickers and more.
Keep in mind that we grown-up may encourage our cidlren to use their imagination any way they want.
There are basically no rights nor wrongs as long as they are safe.
Not only do  No Non-cents Nanna blog followers get  sneak peak behind the scenes new items are prepared for publishing for my new Heart Felt Play Store Catalog look but followers get discounts codes, too. Feel free to share.
Use this CODE [ 10%OFF the Farm ] for 10% off of the collection Farm Animals  This is a one item use only. Not valid with any other discount code. Other posts may also have hidden CODES for discounts on Heart Felt Play Store.
.
Farm Animal Self Adhesive Shapes 
Farm Animal Masks: Color Yourself 
Dress-up Dog Ears and Nose: short pointed ears 
Dress-up Dog Ears and Nose: Hound Dog Set 
Dress-up Black Cat T-shirt and foam Mask set 
On the Farm Pig Noses: set of 3 
Visit my Pinterest board On the FARM Theme for kids for On the Farm Activites , songs and games, thanks to our fellow PINNERS..
Heart Felt Goal:
Expose the young child to farm animals and facts about where our food comes from before the grocery store.
Enrich the learning experiences with fun colors, shapes and media that encourages the use of as many of the senses as possible.
Organize, by themes, affordable collections of child safe products to sell to busy parents and/ pre-K teachers (plus) that I know from my experinces kids will love.
Share my decades of experience on chldhood development with young parents and teachers related information in my blogs. Including welcoming your comments that will help other families with kids.
Inspire others to make good choices when caring for children as a way to prevent child abuse.
Do Chickens Have Lips and Other Silly Farm Questions:
My next blog post with have what may sound like silly questions about farm animals that make kids LOL and think.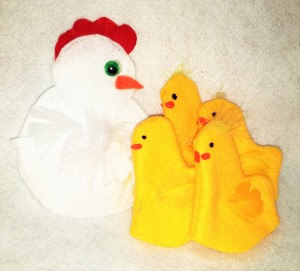 For Sale by Owner of Heart Felt Play Store:
The above items will be sold on Heart Felt Play Store  I photgraph all my images adn write the descriptions, too. Yikes! I'm having fun.
Got your own party and pre-school themes to plan?
Why wait untill the last minute? Contact Malika Bourne no less than 30 days before the event with your ideas. There may be that exact something waiting in the wings or on the TO DO List  for you with a very special offer.
You don't have to wait. PM me your ideas on my Facebook biz page. https://www.facebook.com/NoNonCentsNannaColoradoSprings/ I have more products ready and waiting to sell and ship than you can shake a stick at! Feel free to ask AND get a super duper discount.
Click HERE to go to my FACEBOOK page.. Be sure to show the love with a LIKE.  (Thank you!)

This blog, No Non-cents Nanna, is powered by The Edge of  Etrernity Networks.
Click to check out these related posts: